Ocean Fine Motor Ideas
Ocean Life Sponge Painting



(Photo submitted by Shell)
Purchase ocean life sponges and let the children have fun sponge painting.
Fishy Collage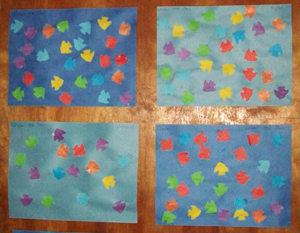 (Photo submitted by Shell)
Have the children glue little die cut fishes onto blue
construction paper... or you can use fish stickers.
Fish Drawings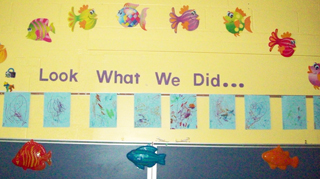 (Photo submitted by Shell)
Give each child a blue sheet of construction paper
and encourage them to draw an ocean life scene.
Pre-K Fun Theme Pages are non-profit & for educational reference only!
No copyright infringement is intended.
I do not claim any of these as my own ideas.
They are shared from friends and fellow group members.
Some ideas found have been compiled from groups through the yrs.
Thanks for sharing all your great ideas!