Ornaments Songs, Poems, & Fingerplays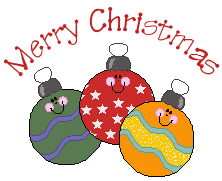 Our Christmas Tree
Come and trim our Christmas tree
Till it glistens bright.
First we'll string some popcorn chains
Then some tinsel bright.
Now for color hang some balls
And some twinkly light,
So we can dance and sing
On a Merry Christmas night.

Pre-K Fun Theme Pages are for educational reference only!
No copyright infringement is intended.
I do not claim any of these as my own ideas.
They are shared from friends and fellow group members.
Thanks for sharing all your great ideas!